Essays
Dubravka Kalac Zadar, Croatia >Sometimes, when I walk the streets of my city, late in the evening, when there's only silence present, pictures of  not so distant past strike me, and I...
Read more
[1] Martina Topic[2] Introduction What is the Truth? Normally, people do not ask too many questions about this because there is always something perceived as a generally or personally accepted truth. For example, the...
Read more
SEE Integration Perspectives
Towards Open Regionalism in South East Europe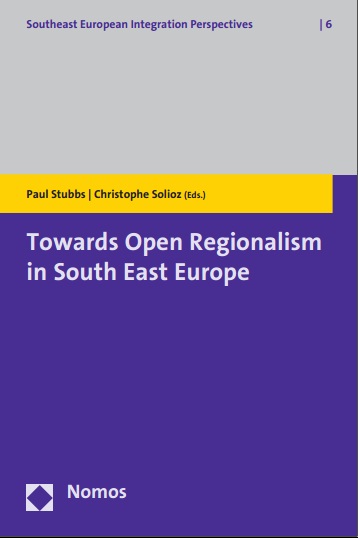 Edited by Paul Stubbs and Christophe Solioz (Baden-Baden: Nomos Verlagsgesellschaft | Southeast European Integration Perspectives, vol. 6, 2012), 225 pp.
Towards Open Regionalism in South East Europe presents a series of interlinked reflections on the possibilities and problems of emergent forms of regional cooperation in South East Europe (SEE). Taking diverse themes such as: the economy, crime, borders, culture, and civil society, authors explore some of the facets of "open regionalism", consisting of multi-actor, multi-level and multi-scalar processes producing a complex geometry of interlocking networks. The book situates "new regionalism" in SEE in the historical context of the legacies of Yugoslavia and the wars of the Yugoslav succession. Contemporary processes of Europeanisation in relation to SEE are also examined as complex, contingent and radically unfinished. The book seeks to move beyond the constraints of objectivist notions of regionalism as consisting of sets of relations between sovereign nation states, to address complex constructions of meaning and place.
More on www.ceis-eu.org