Essays
Course: Memory and its role in conflict and conflict transformationLecturer: Orli Fridman Hierarchy and Canonization of Memory: Adaptation of Historiography to Socio-political Identity Construction Course participant: Jasmina Gavrankapetanović-Redžić, Sarajevo, Bosnia and Herzegovina In...
Read more
Renata Ćuk (Zagreb, Croatia)Course: Gender, Sexuality and Violent Conflict: Beyond Oppositional Imagination Sexual Violence Against Men in Armed Conflicts Introduction Many people connect war time sexual violence to the images of the raped Bosnian...
Read more
Ukraine Study Tour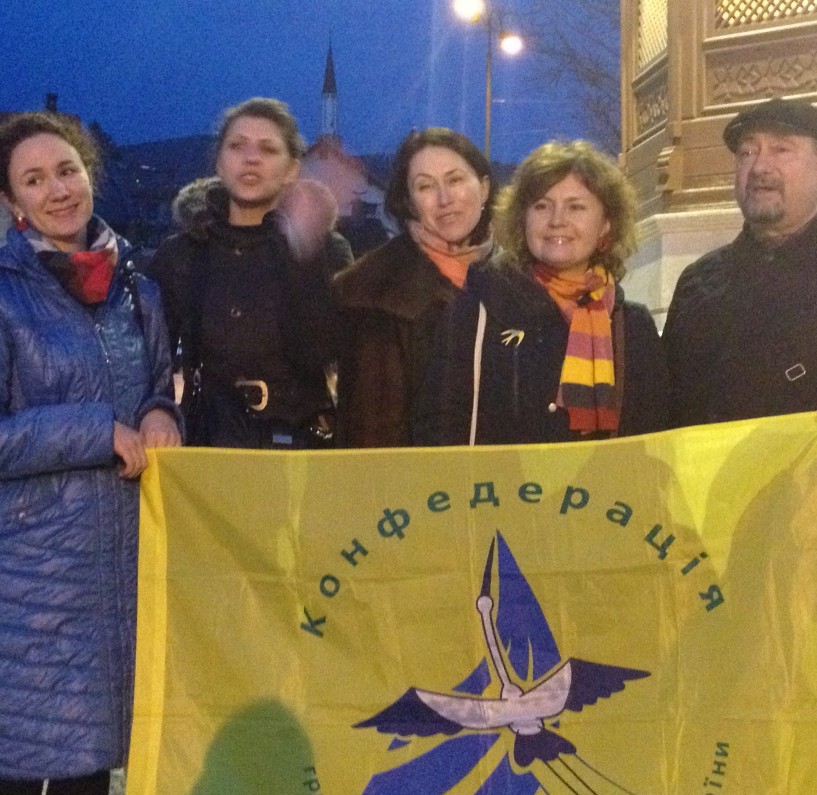 From 18.-25.01.2015. a group of 10 activists, journalists, NGO workers and representatives of government institutions from Ukraine are visiting Sarajevo.
The group is participating in a USAID program in cooperation with World Learning "Do No Harm: Fostering Conflict-Sensitivity in Southern and Eastern Ukraine" which is implemented in BiH by the Peace Academy.
During their residence in Sarajevo, the participants will have the opportunity to learn from the experiences of civil society, media and other key actors related to peacebuilding and conflict transformation in Bosnia-Herzegovina.
The goal of the program is developing conflict-sensitive programs which reduce violence and strengthen peacebuilding processes.
The guests from the Ukraine include representatives of NGOs working on protecting minority rights and vulnerable groups (HIV-positive individuals, handicapped), media as well as local government from Zaporozhe and Kharkov region.