Essays
Kaja HaelbichHamburg, Germany In our course "Understanding Internal Dynamics of Societies in Conflict" we started to engage in the topic of Israel Palestine conflict by talking about memories. We discussed different kinds...
Read more
Instructors
Vjekoslav Perica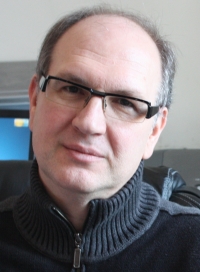 Education:
1998. god. Ph.D. History, University of Minnesota, Twin Cities, USA.
1995. god. M.A. History, University of Minnesota, Twin Cities, USA:
1994. god. M.A. Political Science, University of Minnesota, Twin Cities, USA.
1980. god. School of Law, Split.
Current position:
Associate Professor, University of Rijeka, Croatia.
Book review of Vjekoslav Perica's Balkan idols: Religion and Nationalism in Yugoslav States
Orli Fridman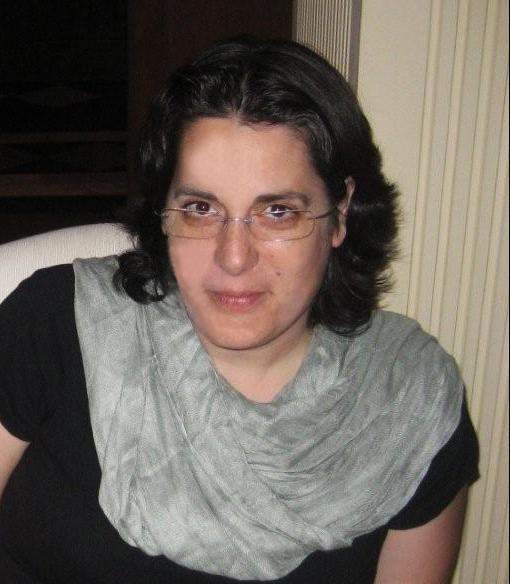 Orli Fridman is the Academic Director of the SIT Study Abroad Program in the Balkans (Post-conflict transformation in Serbia, Bosnia and Croatia) and a lecturer at the MA program in Conflict Studies at the Faculty of Media and Communications (FMK) at Belgrade's Singidunum University. Orli received her Ph.D. at the Institute for Conflict Analysis and Resolution (ICAR) at George Mason University (2006). She holds a B.A. in Political Science and Middle Eastern Studies from the Hebrew University in Jerusalem and an M.A. in History of the Middle East from Tel Aviv University. Since 1994, Orli has been involved in political education. She was trained as a facilitator for groups in conflict and worked with groups from Israel-Palestine, Northern Ireland, Cyprus, and the successor states of the former Yugoslavia. Her Recent publications include: 'Alternative Voices in Public Urban Space: Serbia's Women in Black (Ethnologia Balkanica 10, 2006); 'Breaking States of Denial: Anti-Occupation Activism in Israel after 2000' (Genero 10/11, 2007); Forthcoming: 'It Was Like Fighting a War with Our Own People: Anti-War Activism in Serbia during the 1990's' and '(Re)Centring Europe: Competing Israeli and Palestinian Narratives in the Shadow of Europe' (co-authored).
Tonci Kuzmanic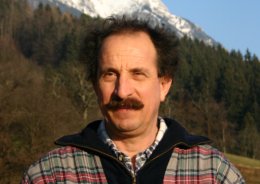 Tonci Kuzmanic is Founding member of the Peace Institute in Ljubljana. He is professor at the University of Primorska (Koper) teaching political science, sociology, and ethics in management. During the last few years he has been mainly researching in the field of critique of management in the post-socialist circumstances and globalisation. For more than decade he was a peace activist and researcher in the field of peace, mainly targeting war in Yugoslavia, violence, hate-speech, racism and politics (anti-politics). His most recent books from this field were Hate-speech in Slovenia (2002), "Media, politics" (Peace institute, 2005). His recent articles approach war in Iraq and Afganistan. His published other books and articles in recent years, including "Managerial discourse" (Koper, FM, 2007), "Critique of P. F. Drucker and managerial paradigm" (MI, 2008) and "Management and politics" (in Biloslavo, FM, KP, 2008). A study of his research team, dedicated to the "Critique of managerial revolution" will shortly appear in Casopis za kritiko znanosti. Kuzmanic is also a lecturer at the post-graduate study Institutum Studiorum Humanitatis in Ljubljana, founder of Workers-Punk University (Ljubljana) and To Lykeinon (Koper), where he is teaching a course "Karl Marx and understanding of our time." He is leading three additional research and reading circles, "Understanding of Martin Heidegger", "Reading Aristotle" and "Analysis of USA and managerial revolution" and is currently preparing a book about capitalism, post-capitalism and managerial revolution.
Vlasta Jalusic
CURRICULUM VITAE VLASTA JALUSIC (1959 - )

Vlasta Jalusic is a Funding Member, former Director and current Senior Research Fellow at the Peace Institute (Institute for Contemporary Social and Political Studies), Ljubljana (Slovenia, EU). She is also an Associated Professor of Political Theory at Ljubljana University and lecturer at the Faculty of Management (university of Primorska) and at the graduate faculty Institutum Studiorum Humanities in Ljubljana. She has written numerous articles and chapters on gender and politics, Eastern European politics and transition, war, violence and Hannah Arendt. Her recent books include How we Attended Feminist Gymnasium (2002) and The Evil of Thoughtlessness: Arendtian Exercises in Understanding of Post-totalitarian Age and Collective Crime (2009). She co-authored books Women - Politics - Opportunities (2001), Erased: Organized Innocence and the Politics of Exclusion (2003), and co-edited Women's Human Rights volume (2004) She was a visiting professor at the Central European University in Budapest, at the Austrian University Center for Peace studies and elsewhere. She has been leading several research and development projects, and some of her current projects include Quality of Gender Equality Policies in 29 European states, Violent Intersections: Dynamics of social and political elements of contemporary collective violence and mass crimes and its consequences - the cases of former Yugoslavia and Rwanda, and a development project Empowering Nyamirambo Women's Center - Kigali (Rwanda).