Essays
Tory Tevis I would like to begin my reflection on the Sarajevo Peace Academy by first stating how difficult it was to settle on a topic to write about.  All the...
Read more
Dubravka Kalac Zadar, Croatia >Sometimes, when I walk the streets of my city, late in the evening, when there's only silence present, pictures of  not so distant past strike me, and I...
Read more
Instructors
Paul Stubbs
Dr. Sc. Paul Stubbs
Economic Institue Zagreb
This e-mail address is being protected from spambots. You need JavaScript enabled to view it
Title: Scientific Adviser
Education
• 1988. Doctirate at the University of Bath in Great Britain (Social Science - Sociology)
• 1985. Bachelors at the University of Warwick in Great Britain (Social Work)
• 1981. Master at the University of Leicester in Great Britain (Sociology)
• 1980. Bachelors at the University of Hull in Great Britain (Social Sciences)
Goran Bozicevic
Goran Bozicevic is co-founder and current director of Miramida Centar – Regional Peacebuilding Exchange in Groznjan-Grisignana (Istria, Croatia). A natural-science teacher by vocation, he has been active in peacebuilding since 1993, working all across the post-Yugoslav region since 1996. As a trainer in nonviolent conflict transformation, he works in divided communities and with people with different values, for example in the Volunteer Project Pakrac, which he co-founded and coordinated (1993-1995). In 1996, he co-founded the Centre for Peace Studies in Zagreb, of which he also was the founding director (1996-1999) and where he continues to teach. He has been actively involved in Dealing with Past issues since in 2002, when he started serving as the Representative in the post-Yugoslav countries of Quaker Peace & Social Witness's Dealing with the Past Programme (2002-2006). Goran was born in 1962 in Zadar (Croatia), married in Skopje (Macedonia) in 2001, and is father of Luna and Vladimir Sol. With his family, he lives between Groznjan and Skopje. Contact: This e-mail address is being protected from spambots. You need JavaScript enabled to view it .
Alenka Bartulovic
Alenka Bartulovic Ph. D. Student
Teaching Assistant/Research fellow
E:
This e-mail address is being protected from spambots. You need JavaScript enabled to view it
This e-mail address is being protected from spambots. You need JavaScript enabled to view it
T:
+386 1 241 15 18
Biography
1981 - Born
1999 - 2004 B.A, Department of Ethnology and Cultural Anthropology, Faculty of Arts, University of Ljubljana
2004 - present Ph.D. candidate Department of Ethnology and Cultural Anthropology, Faculty of Arts, University of Ljubljana
Areas of Competence
Ethnology of the Balkans, Popular culture
Research Interest
Ethnology of the Balkans, nationalism, antinationalism, nationalisation of culture and past, identification processes, Perception and Construction of 'Other' (orientalism, balkanisms), the anthropology of conflicts, education, popular culture, resistance.
Stef Jansen
Stef Jansen is a social anthropologist whose research attempts to develop a critique of 'home' with regard to nation, place and state transformation, on the postsocialist intersections of hope and (be)longing. In addition to this anthropological research, which, since 1996, involved an ongoing series of long-term fieldwork periods in Serbia, Croatia and Bosnia-Herzegovina, he has worked for shorter periods as an activist in refugee and return projects in those countries as well as in Kosovo and Macedonia. He teaches at the University of Manchester (UK), where he is Senior Lecturer in Social Anthropology. Before that he taught at the University of Hull (UK), where he also gained his Doctorate and his MA. Prior to that he studied Sociology of Culture at the University of Leuven (B).
Orli Fridman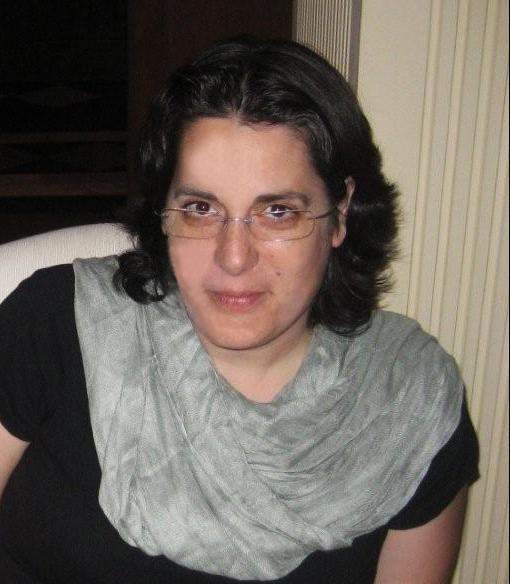 Orli Fridman received her Ph.D. at the Institute for Conflict Analysis and Resolution (ICAR) at George Mason University. She holds a B.A. in Political Science and Middle Eastern Studies from the Hebrew University in Jerusalem and an M.A. in History of the Middle East from Tel Aviv University. She is the Academic Director of the SIT Study Abroad program in the Balkans (Post-Conflict Transformation in Croatia, Bosnia and Serbia) and a lecturer at the MA program in Conflict Studies at the Faculty for Media and Communication (FMK) at the Singidunum University (Belgrade). Since 1994, Orli has been involved in political education. She was trained as a facilitator for groups in conflict and worked with groups from Israel-Palestine, Northern Ireland, Cyprus, and the successor states of the former Yugoslavia. Orli is the co-director of the Institute for Comparative Conflict Studies (IFCCS); an educational organization dedicated to the comparative analysis of societies in conflict, working primarily within the context of the conflicts in Palestine/Israel and the former republics of Yugoslavia. Her Recent publications include: 'Alternative Voices in Public Urban Space: Serbia's Women in Black (Ethnologia Balkanica 10, 2006); 'Breaking States of Denial: Anti-Occupation Activism in Israel after 2000' (Genero 10/11, 2007); Forthcoming: 'It Was Like Fighting a War with Our Own People: Anti-War Activism in Serbia during the 1990's'.